Survey
What is your official possition in your company?
Worker in purchasing department.

43%
Worker in maintenance department.

19%
Worker in design department.

19%
Owner or director of company.

19%
[votes in total: 8581]
Belt filters - filtration systems
The BROXFIL filtration will perfectly filter your liquids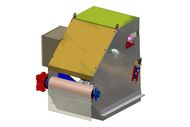 Filtering liquids using filter fabrics is the most universal method of filtration, with great effect at very low operation costs. When machining, it does not matter if you are machining steel, cast iron, brass, aluminum or other materials. The filter fabric safely catches the residual impurities (e.g. fine chips, saw dust, etc.) and leaves behind only quality purified liquid.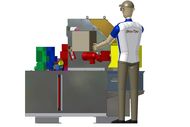 Our BROXFIL CPBF drum belt filters allow you to filter not only coolants and cutting liquids, but also oils and other liquids, depending on their use. If you do not have suitable tanks on which you can attach our drum belt filters, we will supply complete BROXFIL CPBFT filtration systems to you.

You can also purchase our non woven filtration fabrics tou our belt filters or independendly for your own filter devices.
We offer many application options
You can use the filtration system - drum belt filters and the BROXFIL complete filtration system – especially for these applications:
Grinding.
Honing.
Milling.
Turning.
Drilling.
Electroerosion machining.
Water cooling in industrial applications.
Rolling.
Drawing.
Cleaning waste and sewage waters.
And everywhere else where you need to clean a liquid with sufficient flow capacity.